Our services are provided by able professionals individually recruited to reflect our culture and founding principles. Working from within a quality-assured team, we start by clearly understanding what is required before researching then articulating the options.






Our agricultural and natural resource assessment capabilities assist landowners, agricultural enterprises, developers, planners and councils.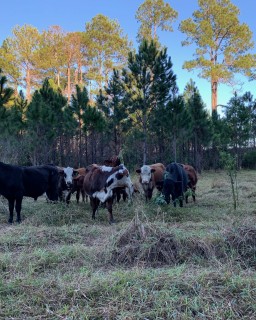 Our multi-disciplinary approach draws on the specialist skills and perspectives of experienced agricultural scientists, environmental scientists and engineers and geospatial specialists. This results in considered, practical advice that is often cited by proponents, mining companies, community groups and the courts.
The agricultural team is led by Philip Matthew, a lecturer in the University of Queensland's School of Agronomy and Horticulture for more than two decades. He and his team apply years of knowledge and thorough research to produce professional, clear and practical advice and management plans.
We conduct investigations and complete agricultural, exploratory, geochemical, geotechnical and groundwater programs.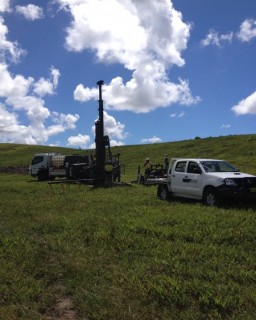 Drilling operations are supported by expert staff that can be called upon to address the client's site environmental risk assessment, management and compliance obligations.
Gilbert & Sutherland's rigs can achieve the installation and maintenance of a range of near-surface groundwater piezometers, monitoring bores, water supply and injection wells. Whilst addressing the investigation needs of our clients, our drilling and field services are also regularly commissioned by our competition, private individuals, major development and mining corporations and statutory authorities to cover capability gaps or meet other commitments.
Quotes and terms are available upon request.
Our qualified staff are capable of analysing complex groundwater interactions, especially in low-lying coastal areas, sensitive environments, contaminated sites, mining and industrial contexts.
Assessing sites, identifying risks and designing effective management strategies are difficult tasks, requiring expert knowledge, skills and experience.
We employ qualified staff specially trained in groundwater assessment, modelling and management issues. Where necessary, we work with other disciplines to fully consider any crossover between our groundwater capabilities and potentially linked geological and geotechnical issues.
Our environmental management plans are professional, clear and direct and are supported by our solid track record of steering clients through application processes. Our team draws upon comprehensive resources and the capabilities of our in-house field services.
Our clients include an array of state and local authorities, some of the largest developers in the country, and a wide range of small to medium sized private enterprises.
Contaminant science and soil rehabilitation, soil mapping and resource assessment represent some of our core skills.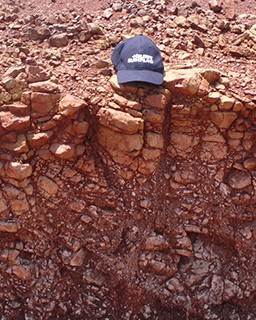 We maintain that all robust land-use decisions, including development or protection, require appropriate consideration of the soil resource.
A comprehensive picture of the nature and distribution of site soils is an essential step in any development, change of land use or management plan. Stormwater management, erosion control, agricultural suitability assessment and land condition assessment are just some of the many tasks that require a complete soil study.
Our soil assessments integrate considerable experience and thorough field research with gap analysis, computer modelling and peer review. With ready access to drilling capabilities and trained field teams, our soils management advice is in demand. Our experts are regularly engaged to assist a broad range of private clients, agricultural enterprises, statutory authorities and the courts.
Our staff provide rigorous and integrated scientific assessment of water requirements, storage needs, treatment and management.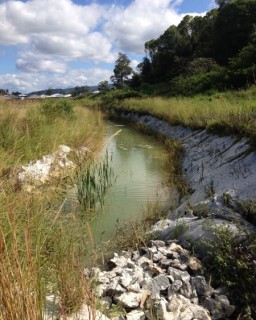 Given project-specific experience in mining, agriculture, development and water supply applications, our team is well-placed to properly value the water in question as well as assessing the risks to the resource.
Our hydraulics and hydrology unit is comprised of a team with extensive experience in hydraulic and hydrological modelling, water supply planning and mine-water management.
We have an infrastructure team experienced in key aspects of water supply and waste water planning, including community consultation and strategy development.
Our people are currently engaged in modelling some of the largest water supply, port, mining and irrigation projects in both public and private ownership.
Landfill operations are essential for the safe and secure disposal of society's wastes, but they also represent substantial pollution risks. They are subject to stringent regulations aimed at minimising impacts.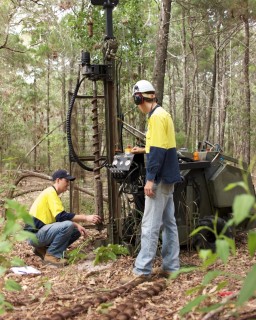 For new landfills, judicious location is the single most effective environmental management tool. This means the site assessment process is critical to success.
For existing landfills, the opportunity to achieve best practice design standards is typically passed. The operator's efforts may be best focused on technical assessments and design work to mitigate and manage existing environmental impacts whilst making appropriate plans for closure and post-closure management.
New landfills:
Identification, preliminary assessment and raking of potential landfill sites
Field investigation of potential landfill sites
Conceptual assessment and design of landfill cells and infrastructure
Landfill cell construction advice
Landfill operational management advice
Surface water and stormwater assessment management
Existing landfills:
Desktop assessment of landfill history, compliance, impacts and challenges
Field investigation of existing landfill sites including soil survey, contamination, geotechnical and environmental drilling, groundwater monitoring bore installation
Conceptual assessment (including modelling) for closure planning and post-closure landform rehabilitation and management
Post-closure monitoring and compliance
A
Acid Sulfate Soils
Advanced research
Agriculture
Agronomy
Analysis – plant tissue, soil and water
Architectural drawings
B
Biophysical constraints identification
Built environment assessment
C
Carbon accounting
Coal mine impacts – agriculture, soil and water
Coal seam gas – groundwater interactions
Coastal processes
Contaminant transport
Contamination
D
Dam design
Dam safety
Denitrification
Dewatering assessment
Dewatering management
Drawings and illustration
Drilling – geochemical and geotechnical
E
Effluent disposal
Effluent management
Empirical modelling
Environmental economics
Environmental management
Erosion and sediment control planning
Expert evidence
G
Geographic Information Systems
Geology
Geomorphology
Good Quality Agricultural Land (GQAL) assessment/validation
Groundwater
H
Hydraulics
Hydrogeology
Hydrography
Hydrology
I
Infiltration testing
Infrastructure design
Integrated water management
International aid
J
Joint expert reporting
Judicial review – technical advice
K
Knowledge development – soil and water
L
Land use assessment
Landfill
Landform assessment
Landscape rehabilitation
Leachate monitoring
M
Marine vegetation permits and management
Masterplanning – infrastructure and water
Mining operations – impact assessment
N
Native title and traditional owner consultation (soil and water)
Natural resource assessment (soil and water)
Notice response
Nutrient assessment
O
Oil and gas environmental management
Options assessment – infrastructure
P
Peer review
Prescribed activities (agricultural and industrial)
Project assessment
Project management
Q
QA/QC sampling and advice – contamination
Quarry assessment
R
Rehabilitation
Remediation
Research
Resource entitlement
Rock coring
S
Sand mining
Sediment sampling
Seismic assessment
Soil assessment
Soil atmosphere
Soil contamination
Soil fertility assessment
Soil mapping
Stormwater assessment
Stormwater management
Strategic Cropping Land (SCL) assessment and validation
Stratigraphy
Stream stability
Sustainability assessments
T
Telemetry
Third party review
Total water cycle assessment and management
Town planning
U
Underground storage tank (UST) removal advice
Urban infrastructure advice – water/wastewater
V
Vadose zone assessment
Validation sampling and advice
Visualisation – flooding, hydraulics and groundwater
W
Waste management
Water balance and modelling
Water resource engineering
Y
Yearly compliance monitoring
Z
Zero net impact assessment
Zoning advice